With its state-of-the-art production processes and years of industry experience, Nuga Tape produces quality stretch films for industrial and home use.
Stretch film is produced from materials such as polyethylene terephthalate (PET) or polyvinyl chloride (PVC), which has flexible, transparent and adhesive properties. These films are used to keep and protect food products fresh, to make palletized products safe to transport, and to hold objects together.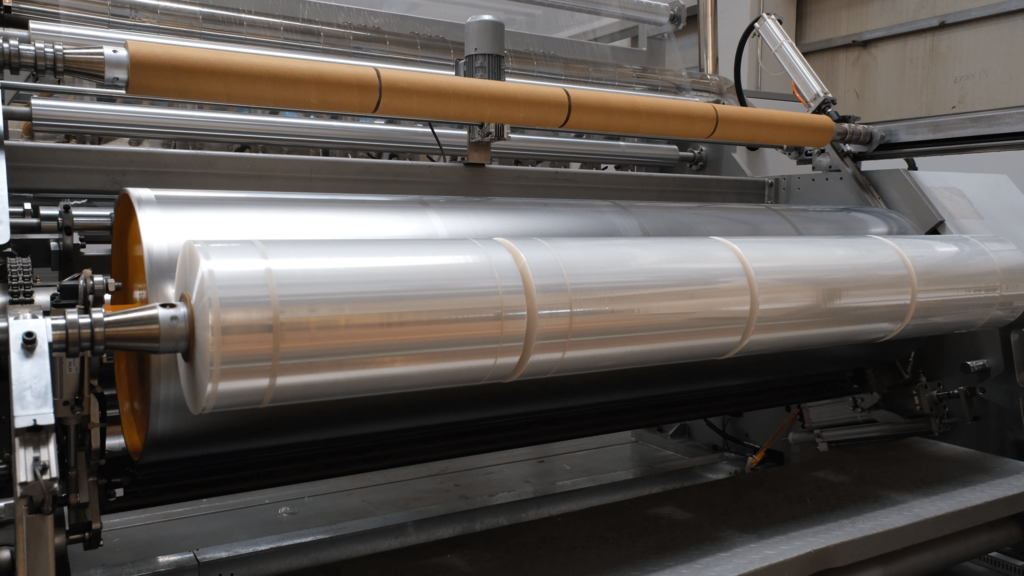 Nuga Tape stretch films offer high strength, flexibility and ease of use. Especially thanks to its thickened layers, tear and puncture resistance is increased. Additionally, our films offer ultraviolet (UV) protection and anti-fog properties, preserving the freshness and appearance of foods.
Our stretch films are designed for manual and automatic wrapping machines. Films used in automatic winding machines have higher tension and compression ratios, while films produced for manual use are lighter and user-friendly.
Nuga Tape offers customized stretch film solutions according to customer needs and demands. Whether you work in the food industry or provide services in the field of logistics, you can secure your products with Nuga Tape superior quality stretch films.